Structured cabling is a very important part of today's data and voice networks – we describe it as the digital plumbing for your business.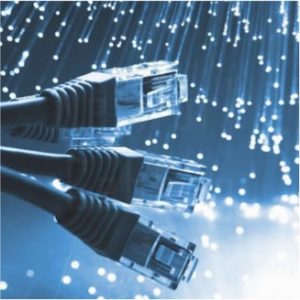 At DataPath Solutions, we install, test, and service CAT5E, 6, & 7, coax, and fiber cabling. Cabling and wiring products provide an organized method for the present and future for any changes or additions to your Internet, telephone and A/V connections, and other communication systems.
Wiring your business for today's current infrastructure and tomorrow's technology advancements is an important decision and exercise – both cost and functionality need to be weighed and balanced. DataPath Solutions is your resource to help you understand the pros and cons from each side of that balancing act. There is a lot more to cabling system performance than just buying good quality cable and connecting hardware.
In order to ensure full bandwidth usage, a structured cabling system needs to be properly designed, installed, and administered.
At DataPath Solutions, our certified installers will color-code the connections and patch panels, along with providing documentation of same. This behavior minimizes frustration when it comes time to make future changes to the infrastructure.
All cabling and layout is performed in accordance with the TIA-568A/B wiring standards. When you hire DataPath Solutions, you can rest assured that your structured cabling system will be installed correctly – the first time.

Cabling & Wire Running Services include:
Cat 5, 5e, and 6
Fiber optics
Coax
Riser cabling
Backbone and feeder
Aerial and burial